News, updates, tips, and everything else you need to know.
6 Things to Look for in a Remittance Service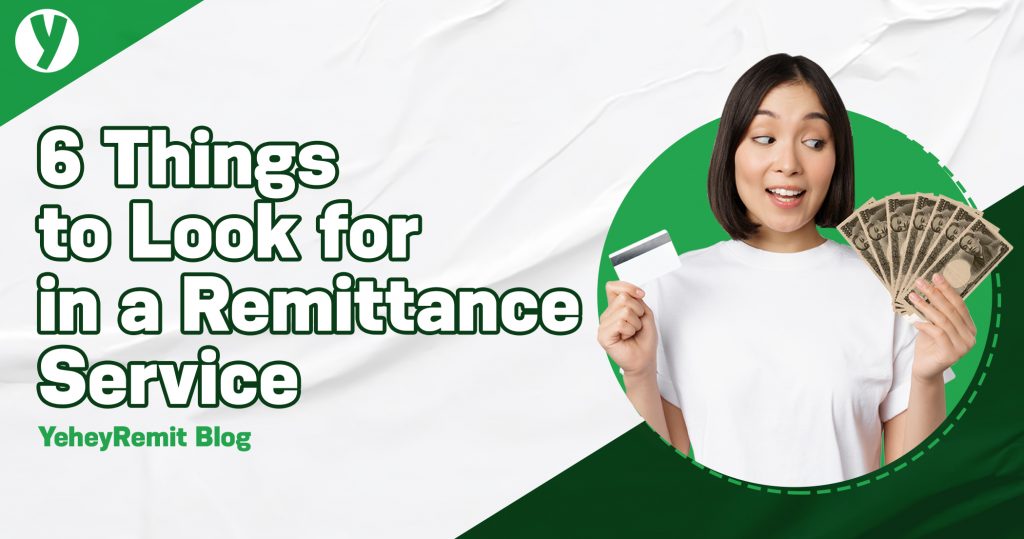 Have you ever gone through the process of signing up to a service, only to realize that what they offer is not the best for you? With lots of services available for sending money to the ones you care about, it can be difficult trying to figure out which one to remit through.
To make sure you get your hard-earned money's worth, here are some things to look for in a remittance service.
1. High rates
The higher the exchange rate, the more money your recipient gets, so it only makes sense to look for a service with the most competitive rate. As market rates change many times in a day, it's best to look for a company where the rates you receive are consistently high compared to others. This saves you time from having to check multiple sources to find the best rate at any given period. Of course, the up-to-date rates must be easily available for you to check, so companies that are best to use keep their websites, social media pages, and mobile applications updated.
2. Low fees
The amount of money charged every time you remit adds up, so it's ideal to find a service that charges low. This helps you save money which you can use to send instead. Some services claim that they charge low, but have hidden charges that you may only find out about once you try to remit. Make sure that the service you use shows all the fees they charge every step of the way.
3. Convenience
With the advent of technology, more and more services are shifting to the digital world. This is especially true for financial institutions. A remittance service that has a mobile application allows you to conveniently send money in just a few taps. This saves you time from having to go to a physical branch every time you want to process a remittance. Everything you may need, from updated rates, transaction receipts, remittance certificates, and more, can be easily available.
4. Benefits
Getting rewarded is satisfying, so a remittance company that rewards you for transacting with them is a great choice. Most offer frequent promotions where you can receive prizes for simply using the service. Some even go as far as rewarding you for every transaction through points that can be converted to money as part of your wallet.
5. Quality support
It is inevitable to have a question or concern about any service, so a service that has a dedicated support team is a must. Whether through messaging, email, or over the phone, having someone to talk to and who will guide you every step of the way will make sure you have a stress-free experience as much as possible.
6. Initiatives
There are companies that take it a step further by not only making sure you get the most of your money's worth, but who help others in the process as well. Companies who practice corporate social responsibility give back by either helping the community or donating part of their proceeds to a cause that is important to them.
If you think finding a service that meets all six is difficult, look no further as YeheyRemit allows you to experience all of the things above and even more. Not sure where to get started? All it takes is an app download and an easy sign-up process. Happy sending!