APPLICATION GUIDE: Watch the video or you can also read the instructions below to become a YeheyRemit member.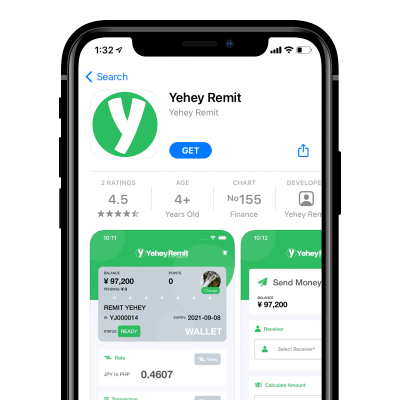 The easiest way to enjoy YeheyRemit service is by installing our APP in your mobile phone device.
If you do not have a mobile phone, we can send you an Application FORM via postal mail. We will send you this
You can also Scan QR Code using the QR Code reader application in your mobile phone.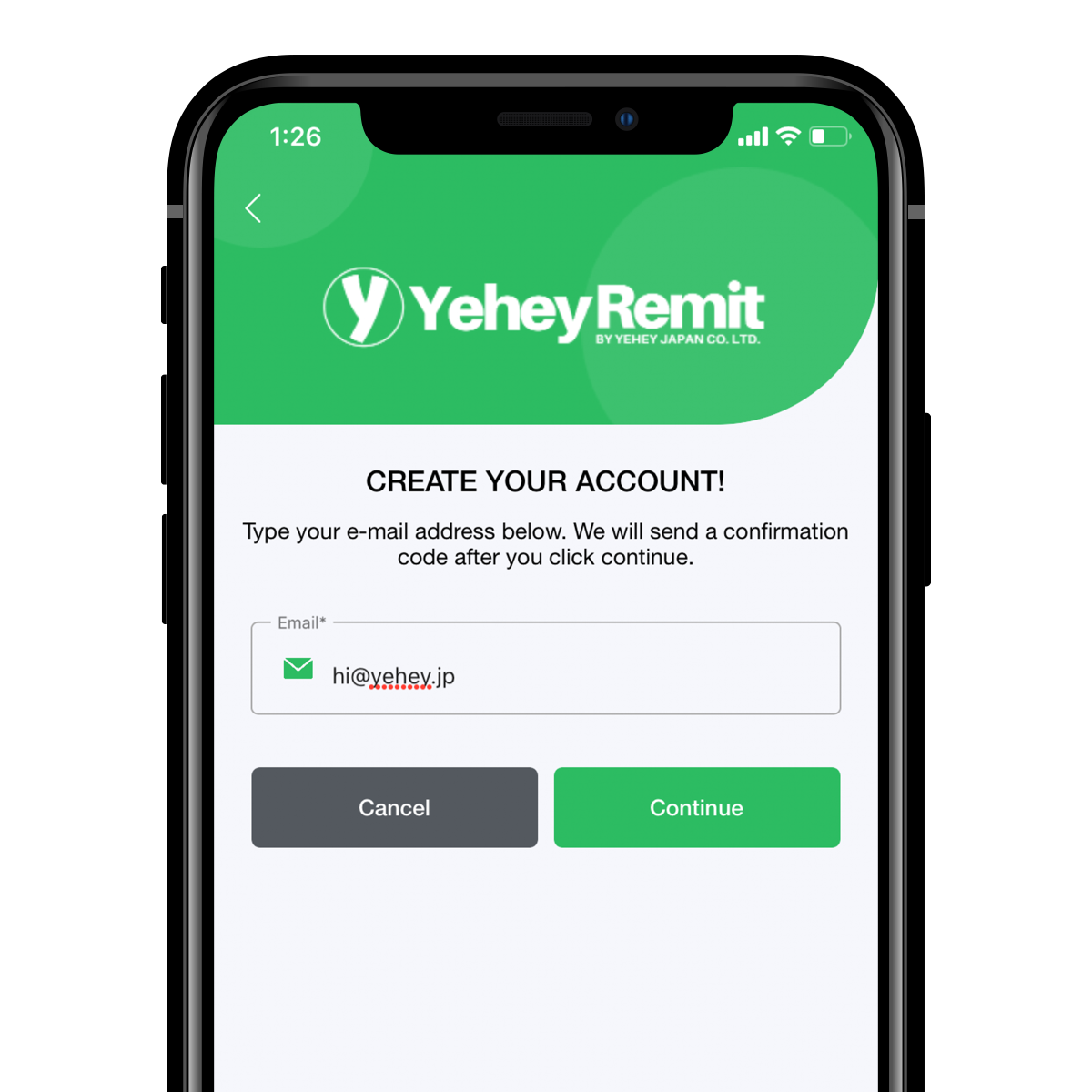 Once the app has completed installing in your phone, run the app and do the following
 Enter your email address and press Enter.
A 6 digit number will be sent to your email. 
Enter the 6 digit # to proceed with the registration.
WORKING EMAIL IS NEEDED
You need to have a working email address that you can access in order to use our Mobile App.​ The same email will be used just in case you forgot your password in the App.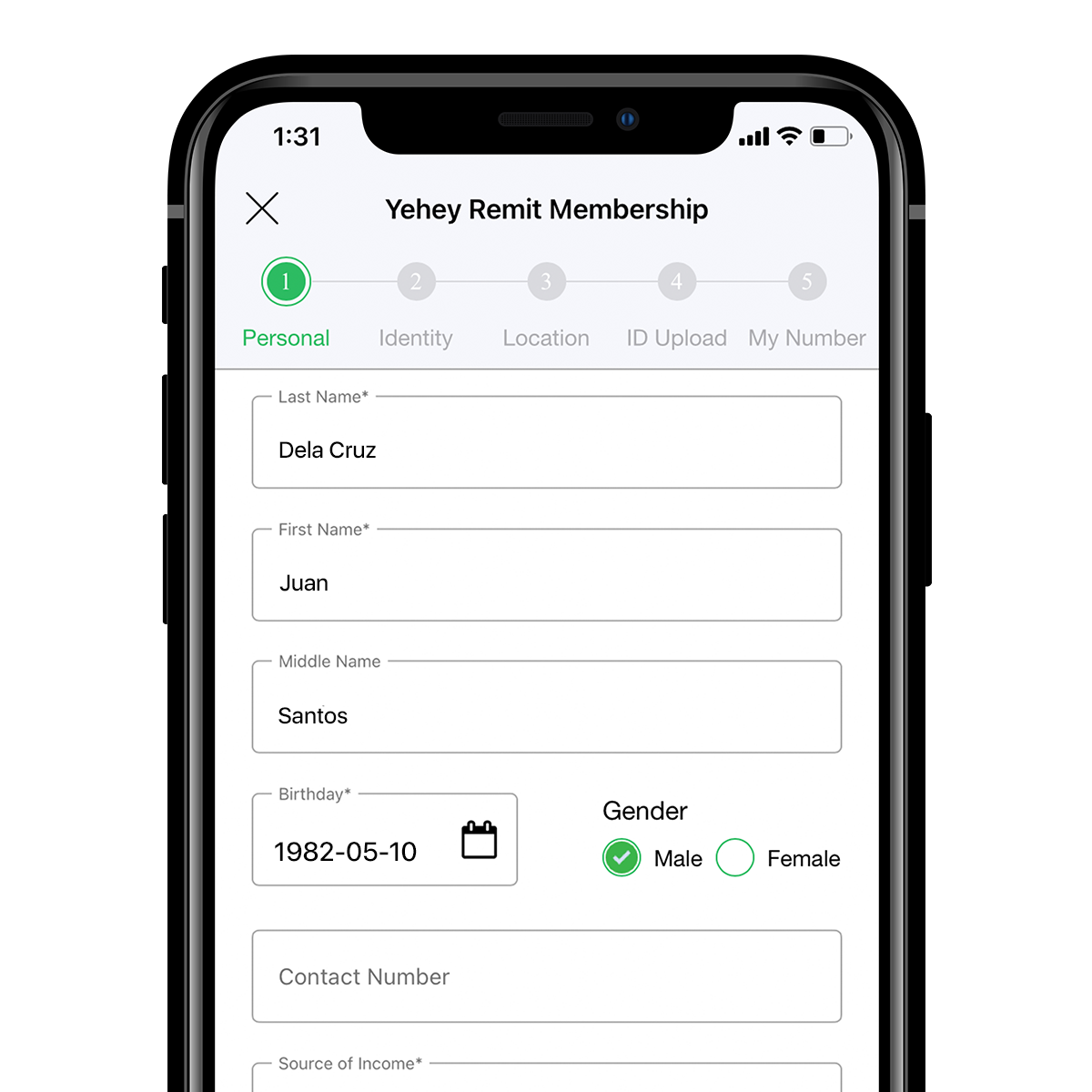 The APP will guide you step by step so that you can provide the information we need for your application.
For (Gaijin) foreigners living in Japan, you will need the following ID's to complete the process.
Passport or Driver's licence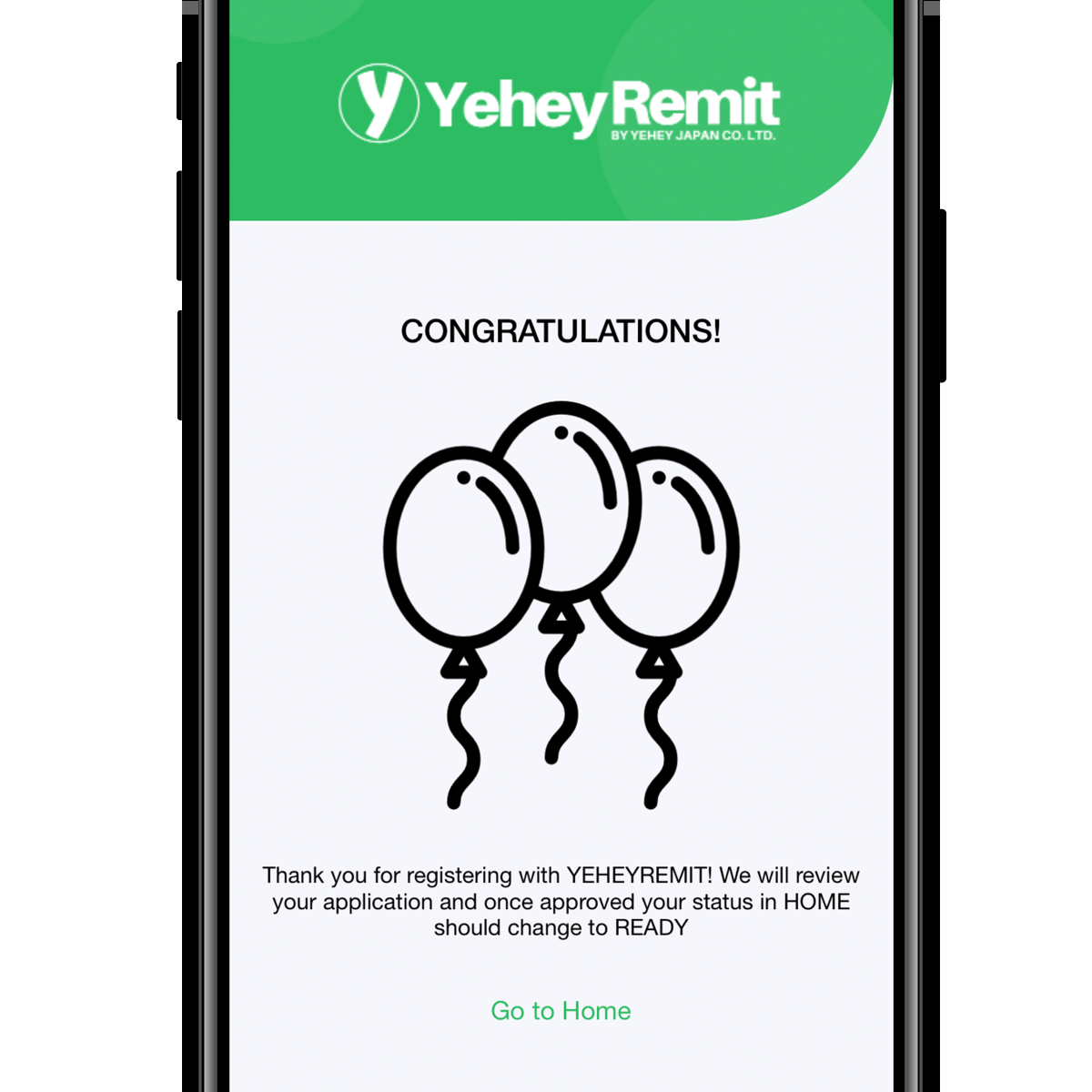 Once you have successfully registered, please wait for our team to carefully review and process your application.  Once completed, you will get a push notification informing you that your application has been approved.
You should also see a "READY" status from your account.